Welcome to the booth of m-click.aero and Skyconseil at the virtual event "Aircraft Commerce 2020". My name is Matthias Pohl, the CEO and founder of m-click.aero. I would like to guide you to the places on our website where you can learn all about GUIDOR and CLOUD4.AERO.

cloud4.aero
cloud4.aero is an Aeronautical Data Information Platform to provide real-time data streams for all aviation clients, in particular for mobile devices and web applications. The cloud4.aero platform makes it easy to access and share aviation data to improve operational performance.
Video: What kind of data does cloud4.aero provide?
Try it today!
A demo service is available on the web. Please request your credentials at solutions@m-click.aero
Download the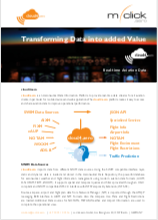 cloud4.aero Data Platform brochure in PDF format.